Indianapolis Injury Attorneys at Your Service
We serve our community with our legal skills and experience. Our goal is to educate every disabled and injured person on their right to compensation and to fight for that right.
Being injured or disabled can leave you feeling alone and powerless. After an injury, many people are left asking, "How?"
How is a mother from Southport supposed to stand up to a giant insurance company after a car accident when she's got her health and her family to look after?
How is a 55-year-old from the Near Eastside supposed to make his Social Security disability claim stand out from the 11,282 that are currently pending at the Indianapolis hearing office?
How is a young professional from Broad Ripple supposed to get her apartment complex to pay for her medical bills after she slipped and fell on their unsalted sidewalks in the middle of an Indianapolis winter?
How is anyone who is injured or disabled supposed to have the energy, the skill, and the experience to get whoever is at fault to own up to their mistakes?
The answer, of course, is that no one should have to face insurance companies, government bureaucracies, and at-fault parties alone. Anyone who is injured or disabled should only be focused on what really matters: their health, their families, and their daily lives.
That's where we come in. Hensley Legal Group isn't interested in exploiting those who are injured or disabled just to make a quick buck. At the core of our values, we know that our clients are our neighbors. We want to see them back on their feet, not missing out on their lives while they pay for someone else's mistakes.
Our Indianapolis personal injury lawyers have the skill and experience to get our neighbors the compensation they deserve. Our office is committed to serving our community by providing professional, dependable, and compassionate service to our clients.
Click or tap on one of the images below to learn more about what kinds of cases we represent.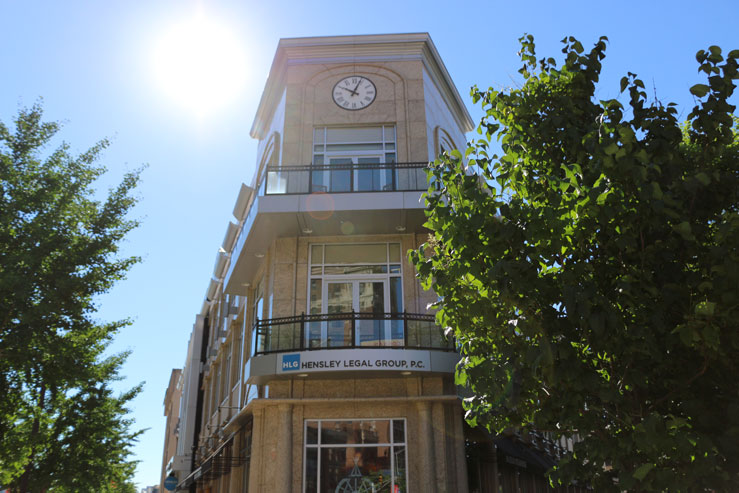 There's No Place Like Home
In 1998, John Hensley chose to start his law firm right here in Indianapolis. Ever since, we've been proud to call Indianapolis our home.
Nearly 40 percent of our employees were born in Indianapolis, and nearly 45 percent either grew up in Indianapolis or in one of the cities surrounding Marion County. A solid third of our team has lived in Indy their whole lives.
You can live anywhere in the world, but you'll only ever have one hometown. We're proud that Indianapolis is our hometown, and we're committed to serving and investing in our community.
A Risk-Free Guarantee from
Your Local Indianapolis Attorneys
By far the biggest worry we hear is that many people don't know if they can afford to hire an attorney. Our risk-free guarantee ensures that you will not owe us a single penny if you don't receive a settlement or award.
We don't charge hourly fees, and we certainly don't expect you to pay unless and until we deliver. Hensley Legal Group works on contingency, which means we only receive a percentage of your settlement or award if we secure one for you. If we fail to get you the money you deserve, then we don't deserve any, either.
Our fees differ depending on what kind of case you have. While we can't promise that our fees will always be low, we can promise that they will always be fair.
The staff at Hensley Legal Group are outstanding in their service and their personal response to client needs. I am so glad they 'had my back' during the legal process.
Indianapolis Attorneys
Serving Our Community