When you have been injured in an Indiana car accident, you want to do everything you can to protect your case. You should know, however, that there are ways you can ruin your claim and you should take every precaution necessary to prevent this from happening.
The 10 ways that you can destroy your Indiana car accident claim include:
1. Admit Fault for the Accident
Indiana is a fault state, which means that the state takes into account who caused the accident when determining what must be paid by either party.
Fault can be split between both parties into percentages. For example, you could be found to be 30 percent at-fault, making the other driver 70 percent at-fault. Typically, that would mean that the other driver would be responsible for 70 percent of your damages. As long as you are under 50 percent at-fault, you typically won't have to pay for the other person's damages, but the amount you can expect to receive from the at-fault driver will be reduced by your percentage of fault.
Admitting fault at the scene is one of the most dangerous things you can do for your claim. You've just been in a car accident—you're probably stressed and disoriented, not to mention possibly injured. There may be information you're unaware of—for example, that the other driver was texting or speeding. What you say at the scene may be used against you in your claim, so it's best not to say anything just yet.

2. Point Fault at Someone Else
When the police arrive at the scene of the accident, they will likely ask you for your statement. This is not the time for you to say, "None of this is my fault!" Not only does this make you look guilty if this is all you can seem to focus on, but this also isn't helpful to the police officers. They need a detailed account of what happened, so they want you to provide facts, not your opinions.
Give the police officers all of the facts you can recall from the accident. Although the police don't officially assign fault, they do try to determine what happened, and that typically includes a fair idea of who caused the accident. Let the police officers do their job, and simply answer any questions they ask you as truthfully as you can.

3. Apologize or Say You Are Sorry
Unfortunately in car accident claims, apologies can be seen as admissions of guilt. Even if you're not at-fault for the accident, saying, "I'm sorry," to the other driver may be used against you later on. Instead of focusing on apologies for what has already happened, try to focus on what you can control. Call the police to the accident, make sure you and the other driver in the accident are out of harm's way and are not blocking the road, and accept medical treatment from any paramedics that may arrive if you are injured.

4. Fail to Preserve and Keep Evidence Organized
While you're waiting for the police to arrive, another good thing to do is to take pictures of your damages. Take a picture of your vehicle and any injuries you or your passengers may have. Be sure to get pictures of anything else that contributed to the accident, like a stop sign hidden by shrubbery or a hazard in the middle of the road that the other car swerved to avoid. When you get home, make sure to keep your evidence on a secure device. It's a good idea to create a backup of the evidence in case your computer or phone crashes. Label your pictures that night so you don't forget their significance the next day. Keeping your evidence organized will help your attorney later on if the insurance company is giving you hard time.

5. Post About the Accident on Social Media
Even though you're supposed to take pictures of the accident to document your damages, you are NOT supposed to post any of those images online. In fact, you shouldn't post anything about the accident online at all, whether it's a tweet, an image, or a Facebook post.
The reason for this is because your social media posts can be used against you later on. If you post a picture of your car wreck and your uncle jokingly comments, "You really shouldn't have been texting me from the road last night!", that could be used against you by the insurance company to say that you're at-fault, even if it's not true.
And even if you don't think your friends or family have that sense of humor, you might accidentally hurt yourself with your own words. If you write a post about the accident and say, "But really, I'm totally fine," to try to make sure no one worries about you unnecessarily, the insurance company could use that to downplay any injuries you do actually have.
It's best to just not post anything online about the accident until your claim is settled.

6. Refuse to Seek Medical Attention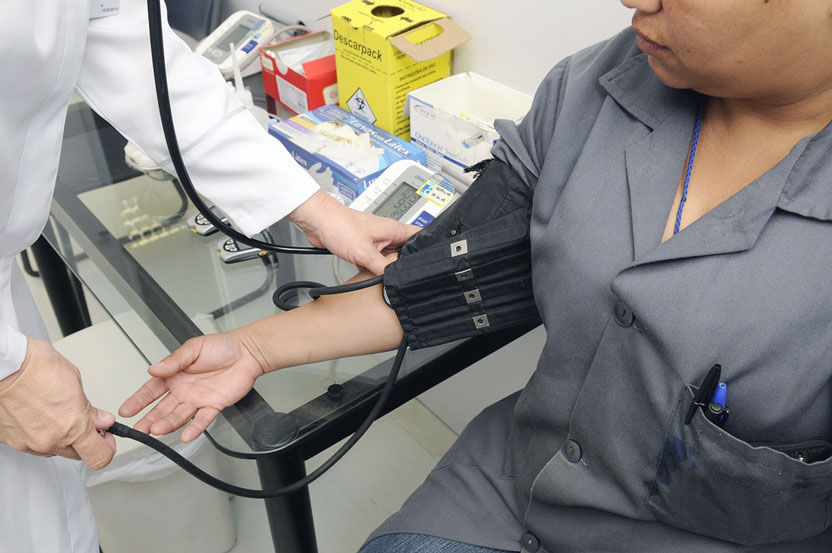 If an ambulance arrives at the scene of the accident and you feel okay and genuinely don't want a ride to the hospital, that's understandable. However, you should at the very least see your primary care doctor later that day or the next day to make sure you're 100 percent.
If you don't seek medical treatment, it will be too easy for the insurance company to say that your injuries aren't the result of the accident, but are instead the result of something unrelated in your life that happened after the accident.
Imagine you're in a car accident and don't seek medical treatment, but then discover a couple weeks later that you've injured your back. How will the insurance company know that that injury is from the car accident? What if it's because you mowed the lawn the day before and accidentally pulled something?
It'll be too easy for the insurance company to deny your claim if you don't seek medical treatment as soon as possible after the accident. Even if you think you're okay, schedule an appointment with your doctor just to be sure.

7. Speculate on What You Think Caused the Accident
When it comes to a car accident, your opinion really doesn't matter. What matters are the facts. The facts will help the various professionals you encounter —police officers, doctors, and attorneys—give their opinion about your case.
When the police ask you questions, they don't want your opinion. They need an accurate account of what happened so they can use their knowledge to create a fairly representative account of what actually happened.
Your opinion doesn't matter when it comes to your injuries either. You should be honest with your doctor about what you're feeling but neither try to downplay nor exaggerate how bad your injuries are. That way, your doctor can give you an accurate diagnosis of your injuries and what caused them.
Your attorney really doesn't benefit from your speculation, either. They will look at the evidence they gather from police officers, doctors, and other professionals and use their experience and skill to determine whether or not you have a case.
You're allowed to have your own opinions on what caused the accident, but you should trust in the opinions of professionals when it comes to your car accident claim.

8. Agree to Sign a Settlement Without the Counsel of a Lawyer
The insurance company wants to settle your claim quickly for as little as possible. In fact, adjusters are paid (and sometimes even given bonuses) to get you to accept less than you deserve.
That's why you should never agree to a settlement without discussing it with a lawyer first. An attorney can use their knowledge to determine how much your injuries and damages are worth. They can help you see whether or not the insurance company's offer is fair.
Once you accept a settlement, there's no going back. Even if you discover more injuries related to the accident, you cannot go back and ask the insurance company to cover them after you've accepted a settlement. That's why it's important to understand the full extent of your injuries before agreeing to a settlement offer. An attorney will caution you on this and will let you know when is the right time to start reviewing the insurance company's settlement offer.

9. Provide a Signed or Recorded Statement
Even if you don't say a word about your accident on social media, the insurance company may still try to get you on record in order to use your words against you later on in your claim. Never agree to give a recorded or signed statement to the insurance company about your car accident. In fact, it's best to talk to a lawyer as soon as possible so they can help you determine what you should tell the insurance company and when. An attorney can help you protect your claim and make sure you don't say anything to the insurance company that accidentally weakens your claim.

10. Don't Seek the Help of a Lawyer When There Are Injuries in Your Accident
Knowing the ways you can destroy your claim is important. However, the best way to make sure your case is protected is to seek legal counsel. An Indiana car accident lawyer can explain how what you do and the things you say can potentially wreck your Indiana car accident claim.
If you've been injured in a car accident, Hensley Legal Group can help. Call us today or contact us online to schedule a free, no-obligation consultation with one of our attorneys. Be sure to download a copy of our free eBook, Consumer's Guide for Injured Victims, to learn more about what to do after you've been injured in a car accident.