Though we may hear about car accidents on the Indianapolis traffic report or read about them in the news, we usually don't imagine ourselves as being likely to suffer traumatic injuries or death in a accident. The sad reality is that most residents of Indianapolis will be involved in at least one motor vehicle accident in their lifetime. Even if you are the safest driver in the State of Indiana, you could still be a victim of another driver's reckless actions. 
A serious motor vehicle accident can leave victims coping with physical pain, loss of income, emotional distress, and mounting medical expenses. Even a relatively minor car crash can leave victims with injuries that take months to recover from. The compassionate personal injury attorneys at Hensley Legal Group firmly believe that accident victims shouldn't have to pay for another driver's negligence. 
If you or a loved one has been injured in an Indianapolis motor vehicle accident, our legal team is here to help. Our award-winning attorneys offer free case consultations and work on a contingency fee basis, so you pay absolutely nothing out of pocket. Contact our Indianapolis office at (317) 526-1440 or fill out the online evaluation form to schedule an at-home or virtual visit. 
Why Hire an Attorney After an Indianapolis Car Accident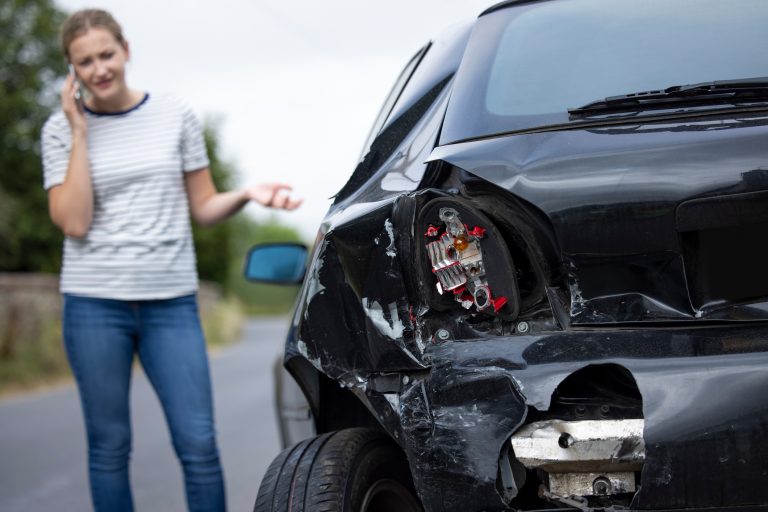 After becoming the victim of a motor vehicle collision, there are many benefits to having an experienced Indianapolis car accident lawyer on your side. You may think that you can simply report the accident to the insurance company and they will pay the claim. However, there are many obstacles that may affect your settlement. 
The at-fault driver's insurance company may delay or deny your claim or offer you a settlement that is much lower than the auto accident claim is worth. The Indianapolis personal injury lawyers at our law firm, though, have a thorough knowledge of motor vehicle accidents and insurance laws in Indiana and know how to fight for you a fair settlement amount.
Consider some of the following reasons why you should have an auto accident attorney on your side:
Calculating what your claim is worth.

An attorney will know what damages to pursue and be able to accurately calculate the value of your claim. In addition to medical expenses, you may be entitled to compensation for lost wages, property damage, disability, pain and suffering, and other damages.
Injuries aren't always apparent.

Immediately following a car crash, accident victims may feel fine due to the initial rush of adrenaline. However, the full extent of your injuries may present themselves in the days and weeks following the auto accident. If you accept an insurance settlement before speaking to an attorney, the amount you receive may not even cover all of your medical expenses. 
Determining fault.

After taking on your case, your attorney will immediately begin investigating your car crash and gather evidence to determine fault. Establishing fault is important not only for insurance negotiations but also protects you from counterclaims from the other driver. For example, that person may have been speeding, but rather than taking responsibility for the accident, he or she files a lawsuit against you.
Insurance negotiations.

The goal of the other driver's insurance company is to get you to settle for the lowest possible amount. Our Indianapolis car accident lawyers have years of experience negotiating with greedy insurance companies, and we are aware of the tactics that they use. We have the skills and experience needed to negotiate a just and fair compensation amount on your behalf. 
Taking your case to court.

In some auto accident cases, a settlement cannot be reached with the insurance company. The claims will then be taken to court and presented before a jury and/or a judge. The personal injury lawyers at our law office have years of experience representing clients in trial and are ready to take your case to court if necessary. 
Common Causes of Motor Vehicle Accidents
Motor vehicle accidents happen every day in Indianapolis. Thankfully, the majority of them may be relatively minor without causing serious harm. However, other car crashes are severe and catastrophic for those involved.
The majority of all car crashes are preventable. In fact, the NHTSA reports that up to 94 percent of all accidents are caused by human error. The following are common causes of Indiana motor vehicle accidents and driving practices that should be avoided.
Distracted driving is one of the most common causes of car accidents in the US. When you are behind the wheel, your sole focus should be on the task of driving. When you are texting, talking on the phone or to fellow passengers, eating, applying make-up, reading, or doing other tasks, your brain is switching between tasks and not consistently focused on driving. 
Speeding
It's tempting to speed when you're running late for an appointment and need to make up some lost time. But it's not worth it, as speeding is another common cause of accidents. The faster that you drive, the slower your reaction time will be if you need to slow down or stop suddenly. 
Speeding not only includes driving the posted Indiana speed limit but also adjusting speed for weather conditions. Rain, snow, sleet, and fog can reduce visibility and the distance it takes to bring your vehicle to a stop. Safe drivers will reduce their speeds when driving in poor weather. 
Reckless driving
A reckless driver disregards the safety of everyone else also on the road. Such a driver may weave in and out of traffic, speed, tailgate, fail to yield, or practice other unsafe driving practices. If you spot a reckless driver, it's best to just avoid him or her and let that person pass by.
It's important to try and remain calm while behind the wheel. Driving while angry causes people to drive in an unsafe manner that can result in a serious accident. 
Countless Indiana car accidents and injuries could have been prevented if the drunk driver had called for a ride instead of getting behind the wheel. Intoxicated drivers have reduced reaction times, blurry vision, and impaired motor skills, all of which affect their ability to drive safely. 
Driving under the influence in Indiana includes not only alcohol but also prescription and illegal drugs. A person should never drive after taking drugs, as his or her ability to drive may be impaired. 
Fatigued drivers are unable to accurately perceive, react, and respond to situations on the road. For example, a drowsy driver may not perceive that he has drifted into the wrong lane. Studies have shown that driving while overly tired can be just as dangerous as driving while intoxicated. 
How to Know Which Accident Lawyer to Choose
At Hensley Legal Group, we know that you have many injury attorneys to choose from in Indianapolis. We understand that it is important to you to choose the right law firm. You need a lawyer who provides you with excellent legal representation so that you can focus on your recovery. 
Accident cases are one of the practice areas that our personal injury attorneys specialize in. Consider some of the many ways that our law firm sets itself apart from the rest:
Communication

– An auto accident attorney should never be too busy to return your calls or emails. Our lawyers recognize the importance of communicating clearly and regularly with our clients. We will be transparent about our fees, processes, and values, as well as answer any questions that you may have about your case. 
Reputation

– What do you do if you're trying to find a contractor for your home, decide on a new car to purchase, or even what restaurant to eat at? You likely ask friends, family, or others for recommendations. The client

testimonials

on our website speak for themselves. 
Experience

– You want a lawyer who has experience in investigating car crashes, negotiating settlements, and going to trial. Hensley Legal Group has been representing clients for over 20 years, and we have won many awards including The National Top 100 Trial Lawyers and America's Top 100 Attorneys. Our winning track record speaks for itself – call us today and let us put our experience to work for you.

Personality

– While you and your Indianapolis car accident lawyer don't have to be best friends, you do want to find someone whose personality meshes well with yours. It's important that you feel comfortable enough with them to be able to share the details of your auto accident and the injuries you sustained. The attorneys in our law office treat clients with the same kindness that they would display towards their own family members. 
Mistakes to Avoid When Dealing With Indiana Insurance Companies
In Indiana, it's essential to report a vehicle accident to the insurance company in a timely manner. They may immediately begin processing the claim, and you may be surprised how quickly you hear from an adjuster after the accident. 
Insurance companies can be intimidating to deal with when you are still recovering from the aftermath of the accident. 
Keep in mind that the primary job of insurance adjusters is to save the company money. Statements that you make when speaking to them could be used against you and lower your compensation amount. 
The following offers a glimpse into some common mistakes that people make when communicating with insurance companies after a car accident:
Apologizing

– Hoosiers have a reputation for being polite, which typically is a good thing. However, expressing concern for those involved in the accident can be misconstrued, and the words "I'm sorry" can be portrayed as an admission of fault. If you didn't cause the accident, don't apologize.
Giving an official statement

– The insurance adjuster assigned to your claim may ask you to give an official statement about how the accident occurred, your role in it, and your injuries.

Do not give a statement without legal representation present.

Seemingly innocent statements about how the accident occurred or your injuries could be twisted and used to reduce your settlement amount. 
Lying

– One of the worst mistakes you can make when dealing with an insurance adjuster is to lie to them. They could find out, and your lie will cast doubt on everything else that you said. When talking to insurance companies, stick to the facts, and resist the urge to embellish a story or fill in details that you're unsure of.
Exaggerating your injuries

– If you were injured in the motor vehicle accident, tell the adjuster that you have the right to receive damages for medical bills and other related expenses. However, don't exaggerate your injury to seem more than it is in hopes of receiving a higher settlement. When medical records are presented to recover compensation, the truth will come out. 
Failing to seek legal counsel

– Some people think that they can handle the insurance company on their own or they feel that injury attorneys are too expensive. However, an experienced attorney can help negotiate a much higher accident and injury claim settlement for you. Also, most personal injury attorney's fees are contingent on your settlement amount. 
What Damages Will You Receive After an Car Accident?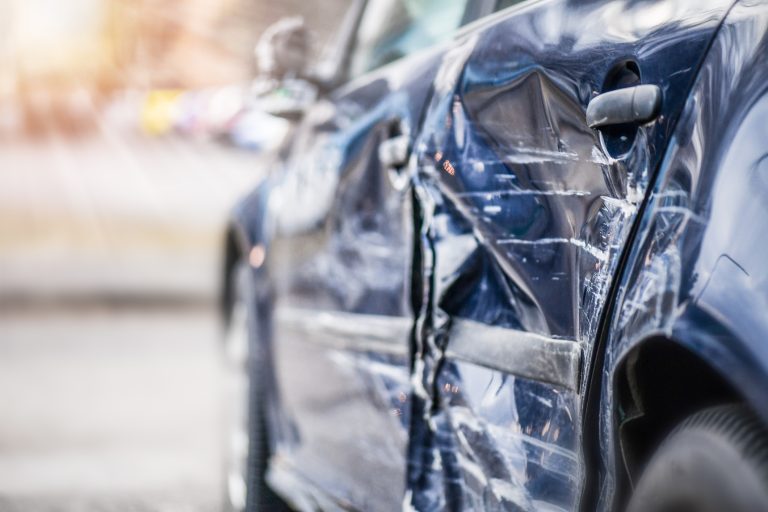 If you or someone you love has sustained injuries in a motor vehicle crash, the Indianapolis car accident attorneys at our Hensley Legal Group may be able to help you receive both economic and non-economic damages. 
Economic damages may include:
Medical bills

Lost wages

Loss of future earning potential 

Property damage
Non-economic damages after an accident may include:
Pain and suffering 

Loss of companionship

Mental distress
Schedule Your Free Case Consultation Today
If you have been involved in a motor vehicle accident, contact the attorneys at Hensley Law Group today. Our experienced auto accident attorneys can help relieve the stress you are feeling, offer legal advice, file your claim, and help you recover maximum compensation for your injuries. 
Our excellent online reviews show we are one of the best law firms in Indiana. In fact, we are one of the most-rated and highest-rated law firms in the state. More than that, our clients are not just another number to us – we treat each like family, and the outcome of their cases truly matters to us. When you choose Hensley Legal Group to represent you, you're getting honest, dependable, and assertive representation. 
Our law firm has successfully represented injury victims in Indianapolis and throughout our entire state of Indiana. Our Indianapolis car accident lawyers pride themselves on obtaining fair settlements for our clients. Fill out the online case evaluation form or call our Indianapolis law office directly 24/7 at (317) 526-1440 to schedule an at-home or virtual visit.